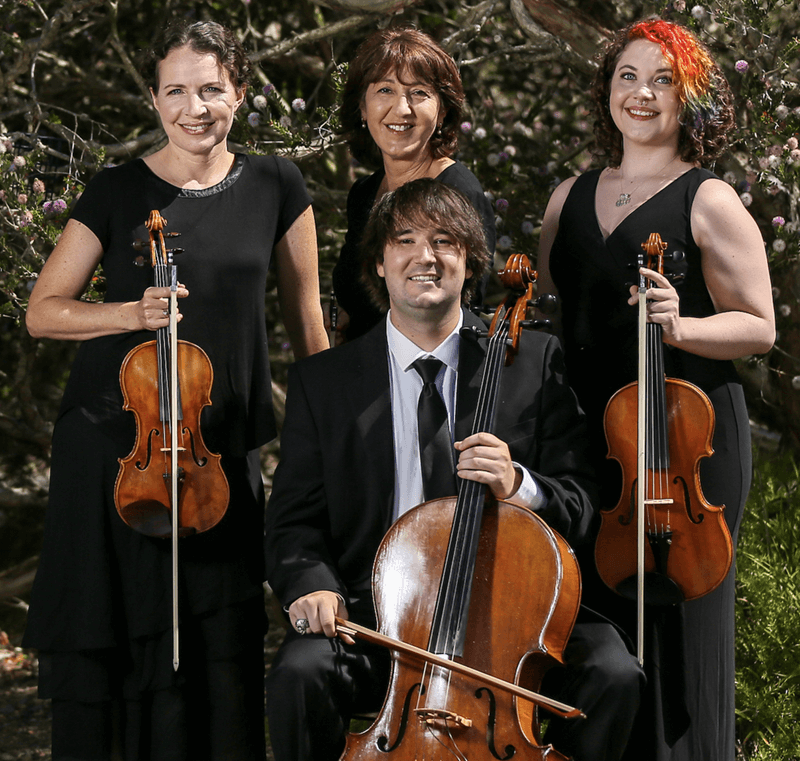 Condor String Quartet is one of the most sought after ensembles in Santa Barbara for weddings, corporate events, and parties. The group performs both classical, as well as original arrangements of popular contemporary songs, bringing a level of artistry and professionalism your guests are sure to notice
"They were awesome! Very easy to work with for a classy performance!"
Violinist Nicole Mckenzie has performed widely as soloist and chamber musician. The Santa Barbara Independent declared, "McKenzie made a splash… she performed with gorgeous musicality." Winner of the Sutton Chamber Music Award, she graduated from Interlochen Arts Academy, earned a BM Degree from Oberlin Conservatory, an MM Degree from Florida State University, and studied with Gary Kosloski at the Music Academy of the West. Ms. McKenzie is Concertmaster of the Santa Barbara Folk Orchestra, teaches music for dancers at UCSB, directs and teaches for Sandcastle Music Together, coaches chamber music at Santa Barbara Strings, is a member of the duo, Continental Cafe, directs and teaches at Allegro Violin Camp, was a founding member of the Nicole McKenzie Improv Group (an improvising group of dancers and musicians), was a founding member of the Klezmer/Jazz group, Kalinka, regularly concertizes with renown pianist, Betty Oberacker, and maintains a private violin and viola studio. She performs on a violin created for her by Michel Eggimann of Rome, Italy.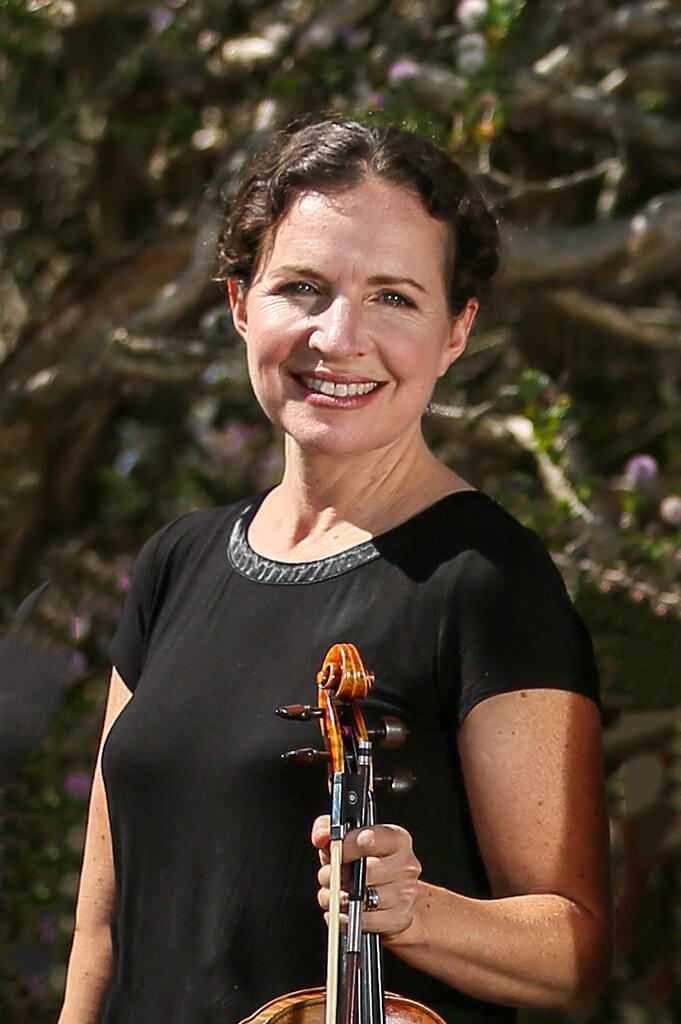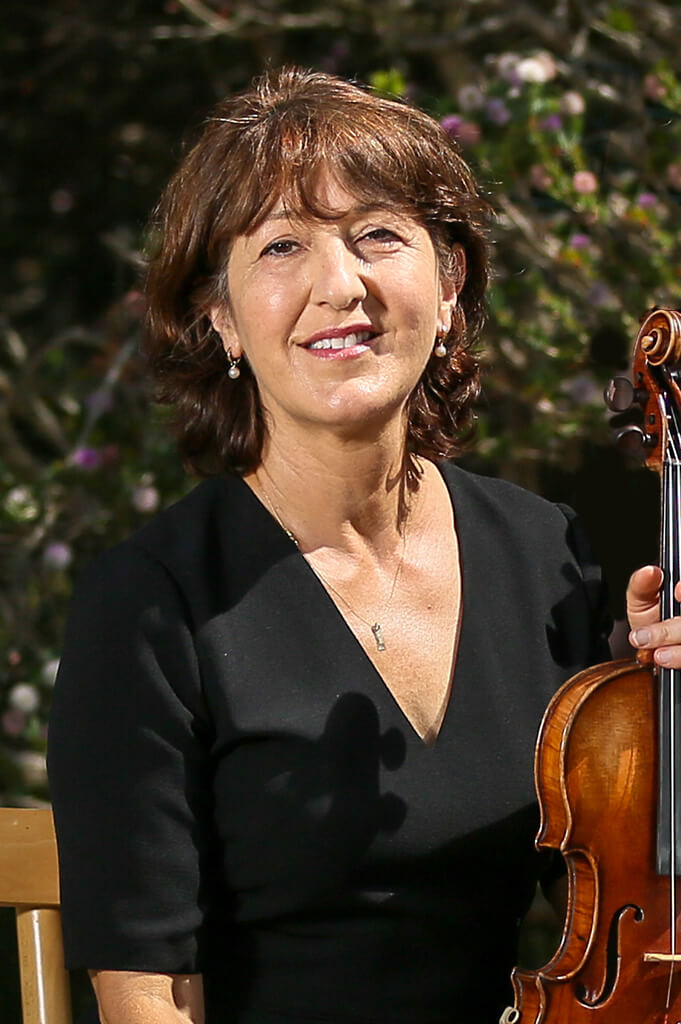 Claude-Lise Lafranque ,violinist, grew up in Bordeaux France. She graduated from Bordeaux's national music and arts conservatory with a first prize in performance. She studied in Paris with maestro P. Nerini and has worked with Irina Boshkova from Moscow's conservatory.
She relocated to Santa Barbara after an invitation to join the summer festival program of the Music Academy of The West. She fell in love with Santa Barbara and joined the graduate program at U.C.S.B. soon after. She has been a local performing artist ever since, with the Santa Barbara Symphony, Santa Barbara Opera as well as many chamber ensembles in the area. She shares her love for music with many students in the community.
Violist Kristi Holstein was born in Charleston, West Virginia and began playing violin at age 7. Her private studies began at 13 with West Virginia Symphony musician Marie Cooper, wife of Maestro Grant Cooper. She participated in many honor festivals, All State, and Solo and Ensemble competitions throughout high school and attended West Virginia University on a full scholarship. She received her Bachelor of Music degree summa cum laude from West Virginia University and her Master of Music from the University of Texas at Arlington. A member of the American String Teachers Association, National Association for Music Educators, American Chamber Music Society, and Society of Music Theory, she is currently a teaching artist with a number of Santa Barbara Symphony education programs, Santa Barbara Strings, and Santa Barbara County schools. She has won orchestral positions with the American Youth Symphony and Young Musicians Foundation Debut Chamber Orchestra in Los Angeles and regularly performs with the Santa Maria Philharmonic Society, San Luis Obispo Symphony, Opera San Luis Obispo, and many other organizations on the Central Coast. Kristi is a founding member of the Folk Orchestra of Santa Barbara and has held a principal position in the ensemble since its creation in 2017. She is an active chamber musician and maintains a private violin and viola studio in Santa Barbara.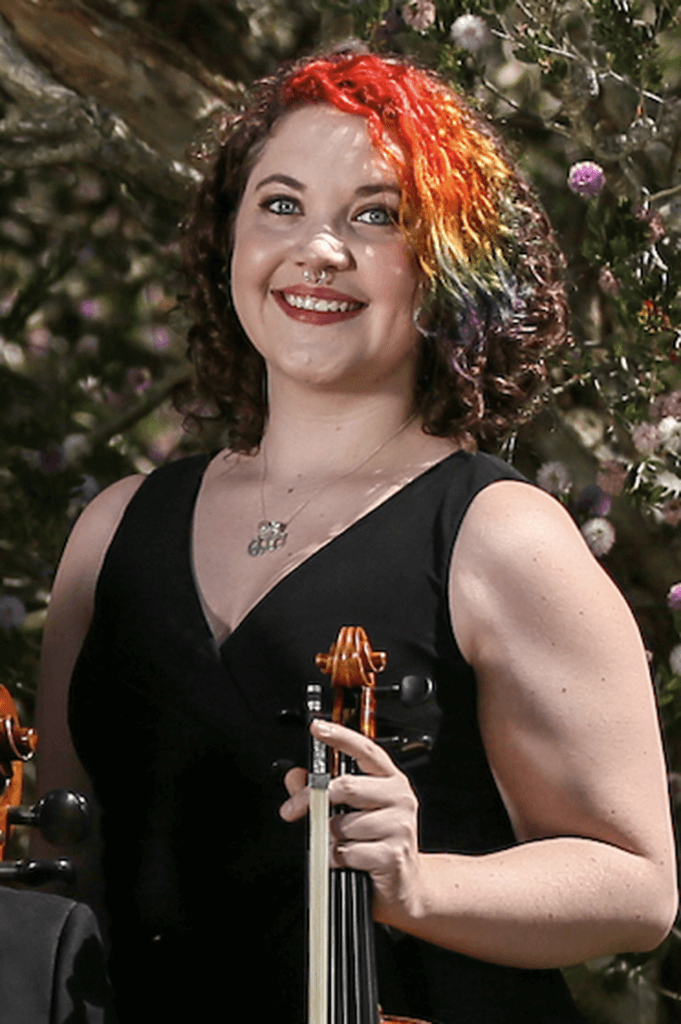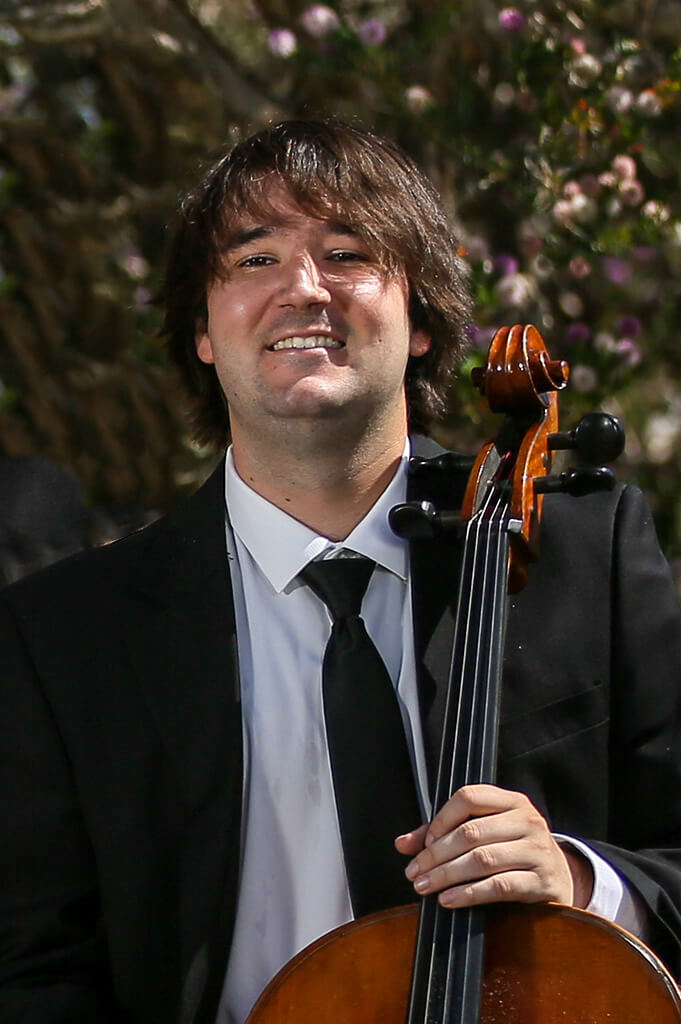 Cellist Paul Schiess began studying the cello at the age of seven in Santa Barbara, California. In his early years, he worked with renowned cellists such as Ervin Klinkon and Jeness Johnson. As a young student, he was awarded the Léni Fé Bland Performing Arts Scholarship for young and excellent musicians, and was the winner of the Santa Barbara Music and Arts Conservatory Young Soloist Competition for two years in a row. Principal cellist for the virtuoso string ensemble directed by Nina Bodnar.Paul attended the Killington Music Festival and studied at the Mende Music Festival in France. Currently, Paul is teaching the cello in Santa Barbara and is working to complete his degree in psychology at Santa Barbara City College, where he also plays in the school's orchestra.